Boulevard Burger & Brew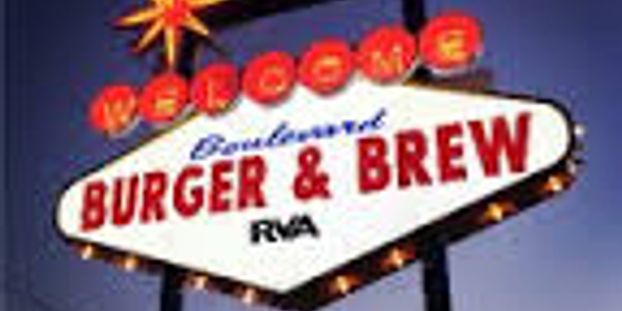 1300 North Blvd, Richmond, VA 23230
9/5/2017
Over all great experience.
I was having a little bit of a bad day with a frustrating situation with one of my businesses, waiting on materials, courier screw up while delivering materials to Kugo Laser (check him out he's awesome) & kid pick up situation. I ran across this place on zomato.com while searching for somewhere I could use the Wi-Fi & get myself together. It was an overall great experience. I was greeted & seated by the lovely Gabby & then Served by an upbeat & knowledgeable Gabby who genuinely seemed to have heart for her job & the quality of product they are putting out. I had a pint of Starr Hill hefeweizen & the Animal Farm burger. Both were great choices. Animal Farm is 100% organic black Angus w/ sauteed wild mushrooms, goat cheese & kale. It disappeared...
i may or may not have looking like a vacuum
More than burgers & beer: Aside from the consumable their name implies they offer a variety of starters, fish, chicken & some unexpectedly fun hot dog options such as the Foo Dog (think kim-chi) & the Frank n' Cheese. No worries Veggies...a salad is available but this is NOT the place to take your vegan girlfriend. Food so good it'll make you forget about your well meaning intentions of hitting the gym later on. Overall the dynamic duo of Gabby & Gabby brightened my day & served me up an amazing all american burger & brew.
Recommended.
price $ (under $10)